About us
Welcome to our website. It informs you about the services that we will be pleased to provide for accommodation and meals. We will help you to create the conditions for residence, training camps, training and social action in beautiful surroundings in the Beskydy Mountains in a very nice village Bystřice. We are able to offer you accommodation in apartments, multilevel rooms. Catering is in the restaurant which is famous for its cuisine. There is a sport area near the restaurant Stadion, so it can be used for training camps and sport assembly or tournaments. The restaurant and boarding house Stadion in Bystřice is also suitable for trainings, weddings, family celebrations and birthday parties.
Restaurant STADION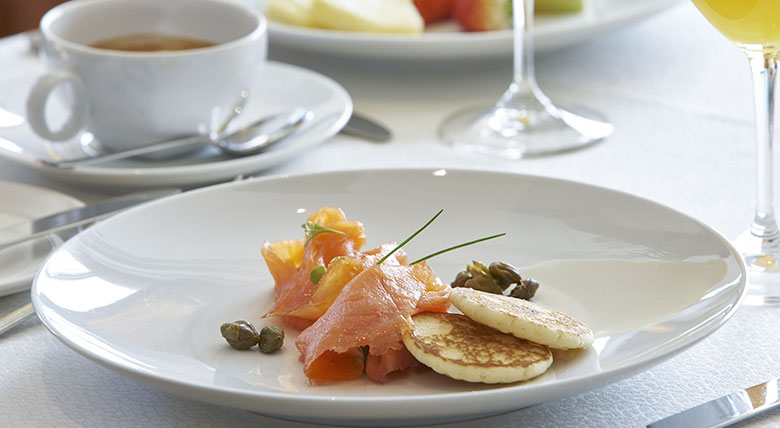 Capacity up to 100 people. Open daily from 11:00 to 24:00.

The restaurant Stadion has a capacity of 60 people and it is opened daily from 11:00 to 24:00. In the case of a social event, of course we can adjust the working time according to the clients' requirements. There is TV and video in the restaurant. We offer a rich selection of drinks and meals.
Boarding house STADION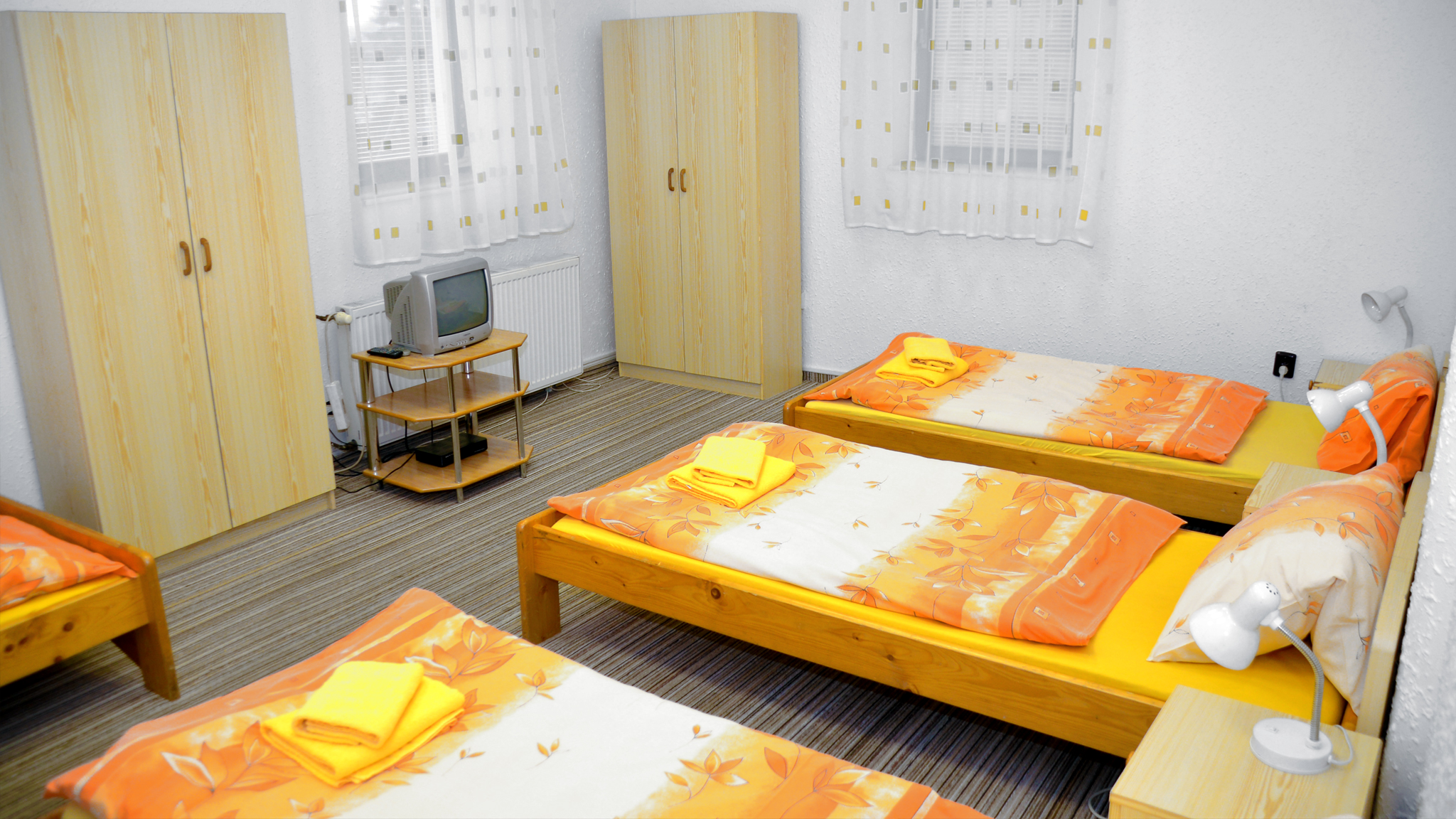 Comfortable accommodation for 24 people.

The boarding house offers comfortable accommodation for 24 people in a two floor building. You can use two double rooms with separate entrances and another two rooms with shared corridor and sitting area on the ground floor. There are four rooms with sanitary facilities, ladies' and men's WCs shared in the corridor and a kitchen on the 1st floor. The 1st floor also has a separate entrance.

Boarding house STADION SUPERIOR 3+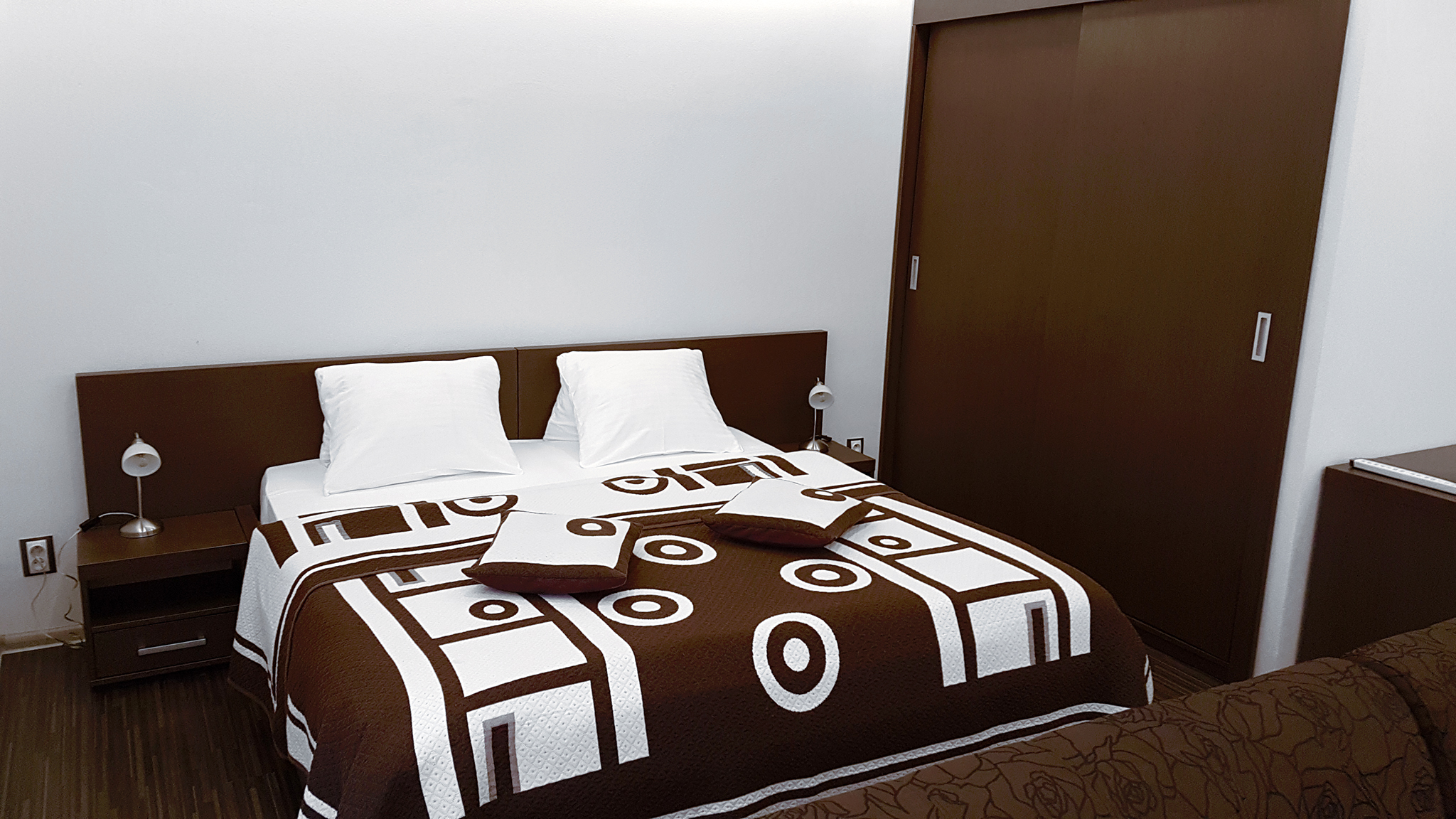 10 elegant furnished double rooms.

The boarding house was opened in 2011 and it offers 10 double rooms. One of these elegant decorated rooms is the largest in its size and it offers the possibility of sleeping for another 2 people on a sofa bed. It also features a kitchen unit with appliances, air conditioning, LED TV and a bathroom with a bathtub.
---
About us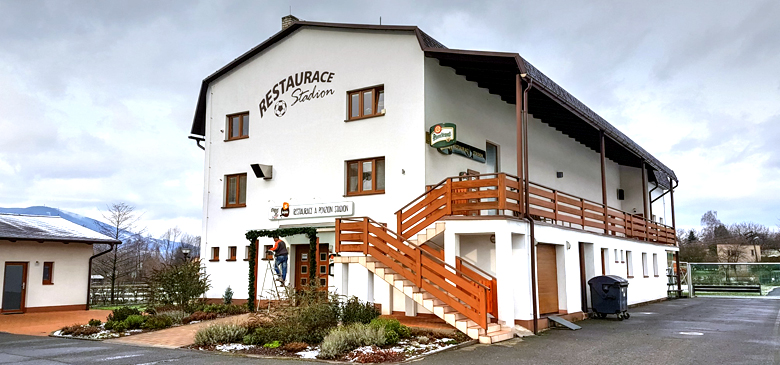 The restaurant STADION is located in the centre of Bystřice nad Olší, a few kilometers from the border with Poland. It is surrounded by the scenic of the Beskydy Mountains, headed by the hills of Čantoryje, Javorový, Ostrý and Kozubová.
Services
We offer warm and individual services to ensure you the enjoy of your stay. Enjoy our hospitality!
Restaurant with great cuisine
Accommodation SUPERIOR 3+
Free parking
Playground
Wi-Fi is covered all around the area
What is said about us?
Stylish environment, kind staff, it's just a bomb! ;) ...
Just super, great food, personal and great surroundings. I strongly recommend: o) ...
I enjoyed it very much. There is beautiful surroundings and pleasant accommodation and also sports activities. Everything is closed, so one has a piece, which is cool. :) I would definitely want to come back here at least once :)

Choose from our apartments and rooms.
Do you like cleanliness and comfort? Then you will feel very comfortable at our apartments. Choose from our apartments and rooms.
Price of accommodation and meals
Accommodation side A
Number of persons

Full board
Full board children up to 12 years old
Half board
Breakfast
Apartment
(1 night)
CZK1700/ night
---
2 - 4
300 CZK / 1 person
250 CZK / 1 person
200 CZK / 1 person
75 CZK / 1 person
Double room
CZK1200/ night
---
2
300 CZK / 1 person
250 CZK / 1 person
200 CZK / 1 person
75 CZK / 1 person
Double room
CZK1000/ night
---
1
300 CZK / 1 person
250 CZK / 1 person
200 CZK / 1 person
75 CZK / 1 person
Price of accommodation and meals
Accommodation side B
Number of persons

Full board
Full board children up to 12 years old
Half board
Breakfast
2
300 Kč / 1 person
250 Kč / 1 person
200 Kč / 1 person
75 Kč / 1 person
1
300 Kč / 1 person
250 Kč / 1 person
200 Kč / 1 person
75 Kč / 1 person